INTERNATIONAL FESTIVAL "FASHION SUMMIT"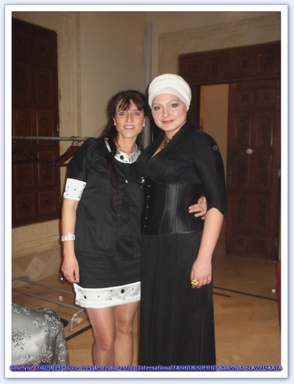 Under the Patronage of Nadezhda SLAVUTSKAYA, Vice-President of the International Festival "Fashion Summit and President of the Charitable Foundation" Mothers of the Earth ", we were appointed:

Member of the International Council for the Arts representatives of country experts for the International Festival "Fashion Summit"


And :


REPRESENTATIVES OFFICIAL SPOKESMAN and in the FASHION FRANCE SUMMIT ::.
MISS EARTH EUROPE 2010, NADYA ZAMOLODSKAYA has all the international festival "FASHION SUMMIT 2010".

FASHION SUMMIT The objective is to unite owners of the world of fashion designers and young talent to develop successful alliances between different international designers, different techniques and styles, to open in purpose to the possibilities of production (even small) value added in Tunisia.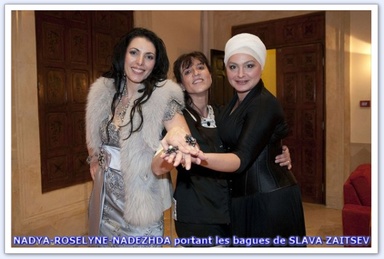 Nadya ZAMOLODSKAYA, Roselyne CORDIN and Nadezhda SLAVUTSKAYA.